National Product Exposure For A Small Business Brand.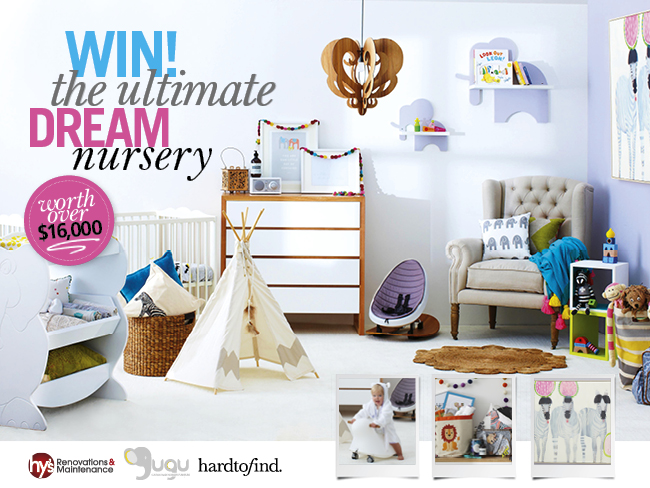 I worked with HY's Renovations for a number of years, and in 2013 they wanted to focus on nursery renovations as well as product exposure for a new range of custom-made nursery furniture.
Having established that the owner was open to offering a nursery renovation as part of a prize pack, I approached the one-stop-shop hardtofind.com.au to see if they wanted to work together to feature hardtofind and their suppliers in a nursery makeover competition. I met with hardtofind owner Eri Stewart and set to work!
Once we had a partner and the prize pool was growing, I contacted Mother & Baby Magazine to see if they would promote the giveaway.
The answer was yes, to a campaign which included the following:
DPS execution of the compeition in the Feb/Mar 2013 issue of Mother & Baby magazine (circulation 92,000) – with Cover strap and Ed's letter mention
M&B Web promo landing/entry page
Bounty Rewards web solus EDM and newsletter placement
hardtofind's support with homepage banner, blog, EDM, social media
Other promotion including HY's website and social media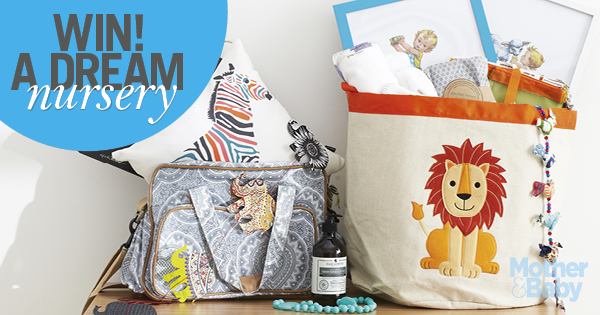 Hardtofind.com.au Prize Pack
In total there were over 55 products from more than 30 suppliers, worth over $18,000.
The campaign ran for a couple of months and when the lucky winner was announced, HY's Renovations transformed her nursery just before newborn baby Mack came along. She couldn't quite believe the number of of gorgeous products she won, and the makeover was published in the next issue of Mother & Baby Magazine.
For small business HY's Renovations we achieved their main aim of propelling their brand name nationally and were able to leverage off this promotion through their own site and social media which gave them a unique position in the market.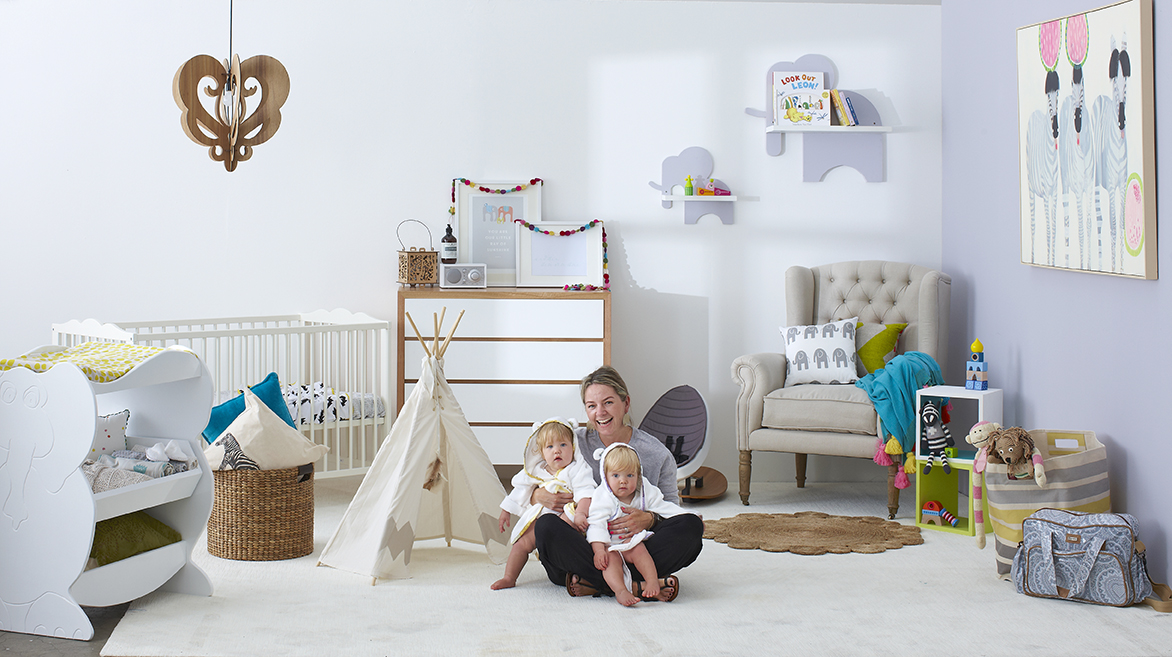 Here's what MOTHER & BABY MAGAZINE thinks:
"TUBU went above and beyond in not only presenting Mother & Baby magazine with a fantastic promotional opportunity, but Catherine's passion and commitment to pulling through made the entire experience truly enjoyable.
The prize pool exceeded our expectations with both the scope and diversity of prizes collated.
The promotion was a great success and a key learning curve for all parties involved, executed across multiple platforms.
TUBU was a true collaborative partner in every sense of the word and we wouldn't hesitate to work with Catherine again in the future."
Georgia Mavrakakis, Brand Manager - Marketing, Specialist Division
Photography: Will Horner