Which Is The Best Website Platform To Choose? Plus Gutenberg Uncovered.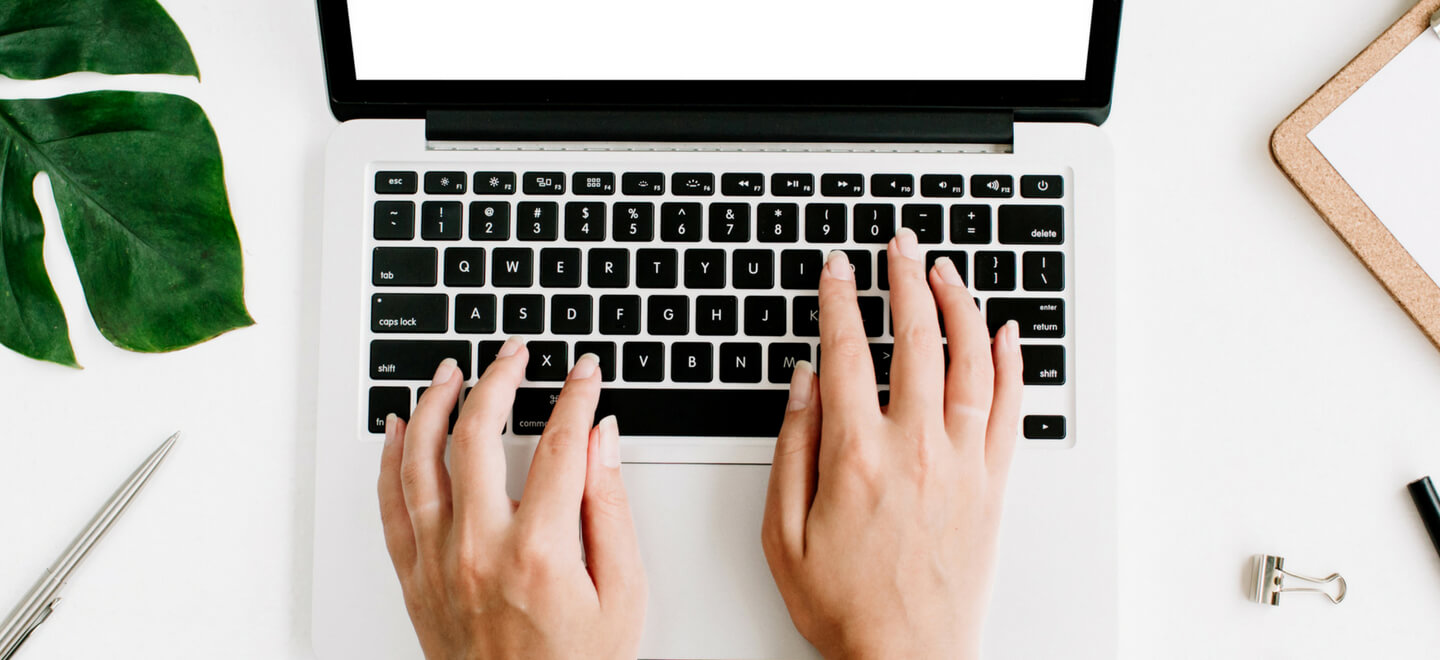 What Website Platforms Are Available And Which Do We Recommend?
There are four main CMS website platforms which you'll probably be familiar with: WordPress, Shopify, Wix and Squarespace.
We work on lots of different websites and I'm often asked which one to use. Ultimately, we'll always build in WordPress unless another one is specifically requested, but which one is the best website platform your business?
In order of preference we would list them as follows and below, in brief, is why...
WordPress
Shopify
Squarespace
Wix
Wix and Squarespace are good for getting a very basic 1-2 page website up and running quickly and cheaply. Watch out for Search Engine Optimisation (SEO) limitations though with Wix in particular... In fact our standard SEO Basics package couldn't even be fully implemented for a Wix site we were asked to work on.
Shopify is more for online stores as its editor is really basic. We help owners of Shopify sites with SEO, AdWords and blogging and it's a good solid platform however their fees can add up for a small business and there are certainly some design limitations.
WordPress is really needed when the business is successful, has multiple pages and wants to really start improving SEO (and with our competitive prices, you're looking at the same cost as the other platforms anyway) Their ecommerce plugin, WooCommerce, is awesome and I absolutely love Yoast for SEO.
Now that we have established WordPress as our platform of choice, let's take a look at why it's getting even better…
Gutenberg - The Future For WordPress
You may have heard of the new Gutenberg editor for WordPress, but what the heck is it and why is it important for you?
Gutenberg is the very latest WordPress editing tool, a plugin.  It's named after the German printer and publisher, Johannes Gutenberg, who introduced the printing press to Europe c. 1450.
So is the new editing tool as revolutionary?
We have now built two websites using Gutenberg: Grey Matter Concrete Solutions and Creative Nature Landscape Services.
Gutenberg will be the default editor when WordPress 5.0 is released so we're getting to grips with it early which means a superior website and service for you.
Benefits & Ease of Use
From a developer point of view and for those needing to regularly update their own site, it is a breeze to use.
The plugin is based on using nested blocks (like Page Builder) so when adding content to your pages you can choose blocks such as:
Header
Image
Before & After
Text & Image
Gallery
Spacer
Cover Image
These simply drop in and you add the copy, images and links.
We work on many different sites and platforms and often when asked to update them by improving the look and performance, it can be a painful process. Many of them are heavily coded so you need to be a technical whizz to be able to edit anything.
Had the sites been built using Gutenberg, even those with little experience can hop into the backend and make changes such as adding a parallax image (the image that stays static in the background as overlay text moves over it) or dropping the level of exposure on a cover image.
It's really quick too. You just edit, click 'update' and that's it… No waiting around.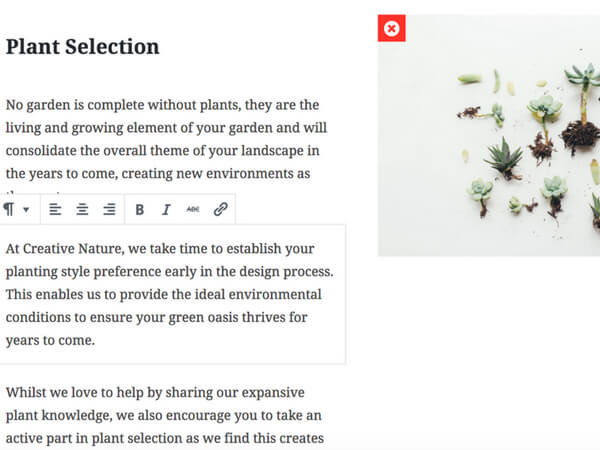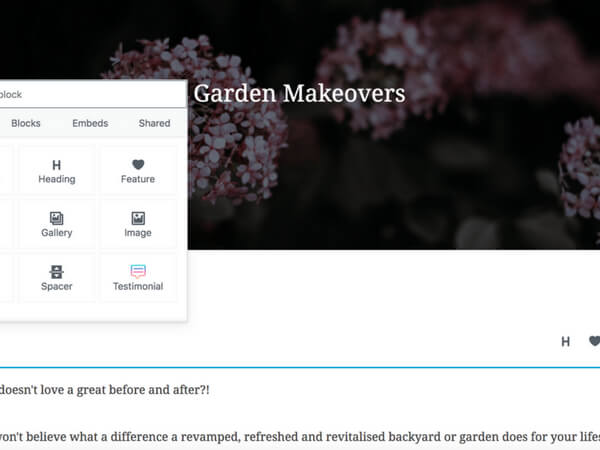 Create & Customise Your Own Blocks
Gutenberg enables us to create our own blocks. With TUBU Collective templates the blocks such as section, text and image, before and after, feature, team member and testimonials are all ones we developed.
We can then create custom blocks on a client by client basis. For example, a craft brewer might want an 'about the beer' block which features some images, some text and maybe locations where the beer can be purchased.
Awesome Search Engine Optimisation (SEO)
One other major advantage of Gutenberg is that Yoast SEO will be able to analyse content on a block by block basis rather than covering the whole page. This means much finer control over your SEO settings and better outcomes.
Any Drawbacks?
It's still very new so some blocks are in experimental mode (such as Columns) and there will be new releases throughout the year with improvements but it's already our preferred editor of choice. There's only really one thing I'd like which hasn't been rolled out yet and that's for the parallax images to be mobile responsive.
Otherwise, it's a game changer for developers and site administrators and we love it!